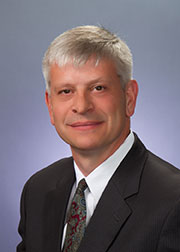 Christopher B. Mead
cmead@
londonandmead.com
(202) 331-3334 x202
Download v-card


EDUCATION
—
Yale Law School
(J.D. 1985)
Winner, John Fletcher Caskey Prize for best trial presentation
—
Yale University
(B.A. 1981, magna cum laude, distinction in the history major)


BAR ADMISSIONS
District of Columbia,
Maryland, Virginia


Since co-founding London & Mead in 1994 after almost six years as a federal prosecutor, Chris has been named as a Fellow in the American College of Trial Lawyers, repeatedly listed as one of the top 100 lawyers in Washington, D.C. by the Washington Post and Washingtonian Magazine, and listed in Super Lawyers and Best Lawyers for civil litigation and white collar criminal defense. Chris has successfully tried dozens of cases to verdict as lead trial counsel. He has extensive experience in a wide range of matters, including:
Patent and IP Litigation
Although Chris is not a member of the PTO bar, a Fortune 500 company has asked Chris to serve as lead counsel in two patent trials. He won both. One resulted in a verdict of non-infringement on most claims, and a finding of invalidity on others even though the PTO had previously rejected a re-examination. The other patent trial resulted in a publicly-valued settlement in excess of $90 million after a jury verdict upholding the validity of the client's patents and finding infringement. Since winning those trials, Chris has represented clients in all non-PTO phases of patent and trademark litigation. Chris represented a major insurance company in the defense of a case alleging architectural copyright infringement. The district court entered summary judgment in favor of defendants.
Health Care/Pharma Investigations and Trials
While serving as an Assistant U.S. Attorney for the District of Maryland from 1989-94, Chris was lead counsel in the prosecutions of numerous pharmaceutical companies and executives. He was awarded the FDA Commissioner's Special Citation for Prosecutions of Application and Manufacturing Fraud.  Since leaving the government, Chris has represented numerous physicians, pharma and health care executives, lawyers who gave regulatory advice to health care companies, and pharma sales reps and managers in investigations related to allegations of off-label marketing, Anti-Kickback Act violations, regulatory and reporting issues, and manufacturing quality issues.  He won complete acquittals in health care criminal trials for the owner of a cardiac home monitoring company, and for an internet pharmacy company. He was lead counsel for a physician/owner of a health care provider that was the subject of a government sting and subsequent search warrants, and successfully negotiated a civil resolution without criminal charges or debarment. He has represented physicians and hospital executives in False Claims Act ("whistleblower") investigations.
Securities/Accounting Litigation/Investigations
Chris represented numerous former executives of Enron, several of whom were threatened with potential criminal prosecution, but were not charged. He represented the former General Counsel of Enron Global Finance in litigation brought by the SEC, which successfully settled without an admission of liability or an Officer and Director bar. He represented uncharged accounting managers in major public accounting fraud matters, including the WorldCom and Safety-Kleen investigations. He has represented accountants and counsel at accounting firms in securities, accounting, and tax fraud investigations. Chris successfully negotiated a deferred prosecution agreement without an admission of liability for the former President of a failed computer startup who had been federally-indicted for securities fraud.
Government Contracting
Chris has represented business owners and executives in criminal investigations of government contracting fraud. He represented the owner of a national security contractor, and successfully persuaded the Department of Justice to drop the investigation several years after the execution of search warrants. He represented the owner of a government contractor criminally charged with providing the government with below-standard products. After two weeks of a strong trial defense, the Department of Justice agreed to drop the charges against the owner, and Chris negotiated a civil resolution for the company and a Corporate Integrity Agreement that avoided debarment. He has persuaded the Department of Justice not to charge or sue contractors alleged to have overbilled the government.
Complex Civil Litigation/Contract/Business Disputes
Chris frequently represents clients in business disputes and contract litigation, understanding that controlling attorneys' fees is part of the equation for every client. He won a jury verdict of no liability for major supermarket chain in a complex contract dispute. He was lead counsel for an antitrust plaintiff in a case against a Fortune 500 that was not a follow-on to any governmental investigation. At one point over 25 lawyers for two major firms had entered their appearances for Defendant. The case successfully settled before trial. Chris was lead counsel for an entrepreneur in a contract disputes with another Fortune 500 company involving terms and performance of an acquisition agreement, after the entrepreneur was locked out of his office and terminated. The case successfully settled.
Foreign Corrupt Practices (FCPA) Investigations
Chris has represented a nationally-elected leader of a large African country and his wife in a Foreign Corrupt Practices investigation. He has represented corporate employees in FCPA investigations.
Congressional Committee Investigations
Chris has represented business owners, lawyers, and government officials called for testimony before House and Senate committees.
Public Corruption/Election Law Violations
Chris has represented congressional staffers in public corruption and election law investigations. He was part of the defense team for a major D.C. developer charged with public corruption violations. After a successful trial defense, the client received probation.
Environmental Crime Investigations
Chris represented a utility employee presented with a draft indictment by the Department of Justice. After Chris made a presentation to the prosecutors and top management of the Environmental Crimes Division, the Department decided not to bring charges. Chris has represented business executives in environmental investigations involving alleged illegal waste disposal and clean water violations.
False Claims Act (Whistleblower) Litigation
Chris defends individuals and corporations in False Claims Act investigations. He has also been lead counsel for whistleblowers in selected cases, resulting in public settlements with payments to Chris's clients of over $60 million.


Other
Chris and his wife Lauren founded, manage, and largely fund Scotland Storm Community Development, Inc. – www.scotlandstorm.org – a free after-school academic and sports program for underserved children in Potomac, Maryland.
At Yale, Chris was a utility infielder on the varsity baseball team. He took a year off between college and law school to write Champion: Joe Louis, Black Hero in White America, a study of the breakthrough impact of boxer Joe Louis on American race relations, published by Charles Scribner's Sons in 1985 and condensed in two installments of Sports Illustrated in the summer of 1986.
Chris is a repeat instructor for the National Institute of Trial Advocacy (NITA) and co-chair of the Bench/Bar Liaison Committee for the U.S. District Court of Maryland. He is a repeat speaker at conferences on topics including the Food, Drug & Cosmetic Act, health care investigations, whistleblower law, and government contracting.


Past Employment
1985-1986: law clerk to the Honorable Joseph H. Young, U.S. District Judge for the District of Maryland.
1986-1989: associate, Williams & Connolly, Washington, D.C.
1989-1994: Assistant U.S. Attorney for the District of Maryland, specializing in white collar criminal prosecutions. Lead prosecutor in numerous investigations and prosecutions of generic drug companies, and worked extensively with FDA's Special Prosecution Staff and Office of Criminal Investigations. Received FDA Commissioner's Special Citation for Prosecutions of Application and Manufacturing Fraud, and Maryland Governor's Award for Victim Assistance. Lead counsel in multiple trials and appeals before the Fourth Circuit Court of Appeals; extensive experience in money laundering, tax evasion, mail and wire fraud, bank fraud and embezzlement, interstate transportation of stolen property, embezzlement from ERISA plans, threats against the President, kidnapping, narcotics and firearms offenses.
1994: Special Assistant U.S. Attorney, District of Columbia, lead counsel in prosecution of a generic drug executive represented by Fried, Frank, et al. who was convicted after trial of perjury to Congress.